The Society for Hellenism and Philhellenism (SHP) and the Philhellenism Museum organise an emblematic event – exhibition on the occasion of the anniversary of the Naval Battle of Navarino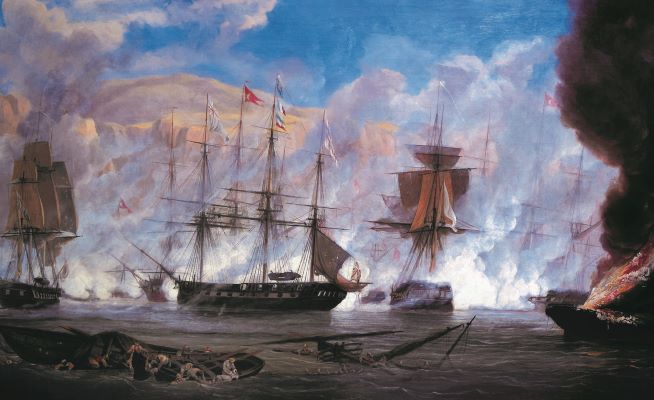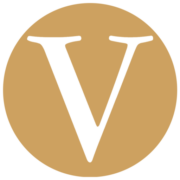 The Society for Hellenism and Philhellenism (SHP) and the Philhellenism Museum award to them an honorary diploma and the Lord Byron Medal
The Society for Hellenism and Philhellenism (SHP) and the Philhellenism Museum organise an emblematic event – exhibition on the occasion of the anniversary of the Naval Battle of Navarino, on October 20, 2021, entitled 'I saw the Great Victory, the Eternal Victory '.
The inauguration will take place on Wednesday, October 20, 2021, at 7.30 pm at the Philhellenism Museum.
The inauguration will be attended by descendants of the British Admiral Codrington, commander of the Allied fleet during the historic battle, by descendants of the French Admiral de Rigny (commander of the French fleet) and by descendants of the Russian Admiral Pyotr Fedorovich Anjou, commander of the Russian ship Gangut, who will be honored with the diploma and the medal of Lord Byron.
The event will be attended by the Minister of Finance of Greece, Mr. Christos Staikouras, Members of the Parliament, representatives of the General Staff of the Armed Forces and representatives of the Embassies of the United Kingdom, France and Russia. Mr. Staikouras will present the Lord Byron medal to the descendants of the three admirals.
The Museum will present an exhibition of paintings, objects of philhellenic art and documents related to the Battle of Navarino, in dialogue with sculptures by Minas Mavrikakis. The exhibition is curated by Ms. Iris Kritikou.
A concert of philhellenic music of the 19th century will follow, dedicated to the anniversary of the Naval Battle of Navarino, organized by SHP in collaboration with the Association 'Friends of Music'.
Fanie Antonelou, soprano
See Also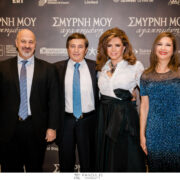 Ioannis Kalyvas, tenor
Maria Papapetropoulou, pianist
You may follow the event on-line from the following links: Facebook https://www.facebook.com/eefshp/live_videos/ Youtube https://youtu.be/kGU3bXYdomk