The Ilias Lalaounis Jewelry Museum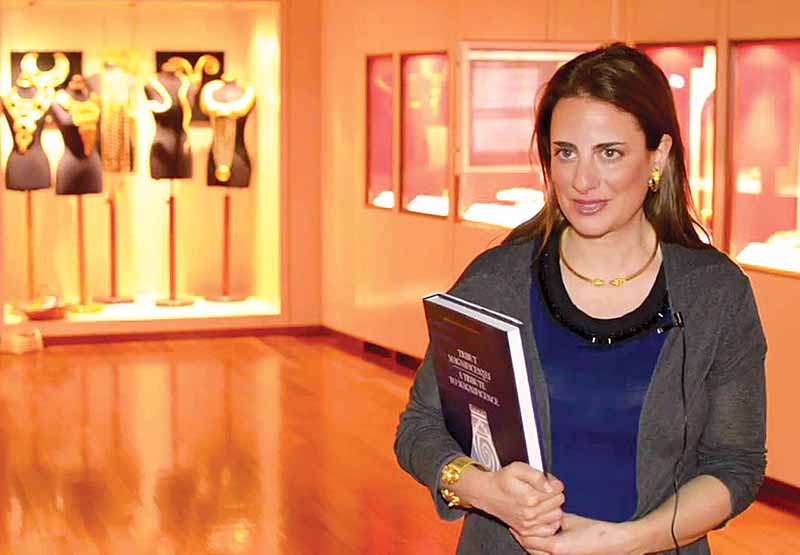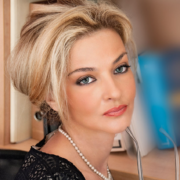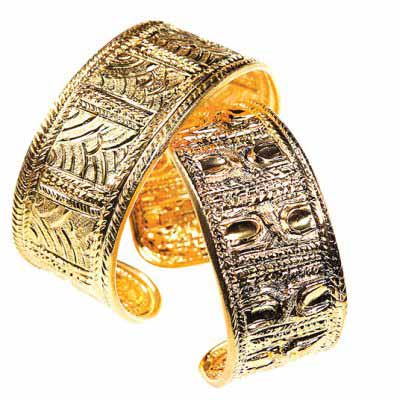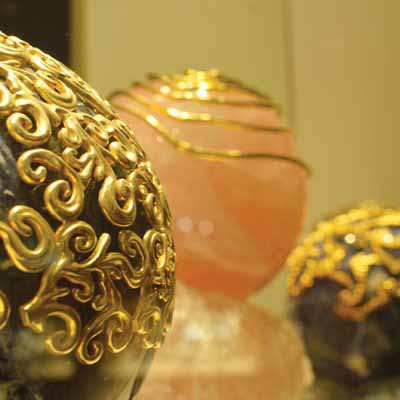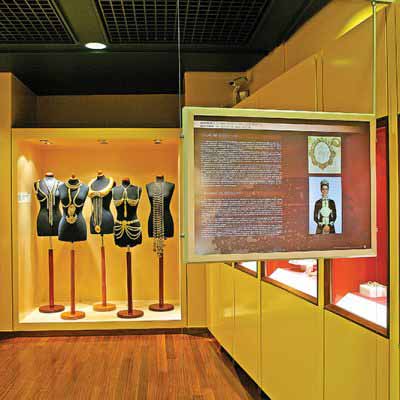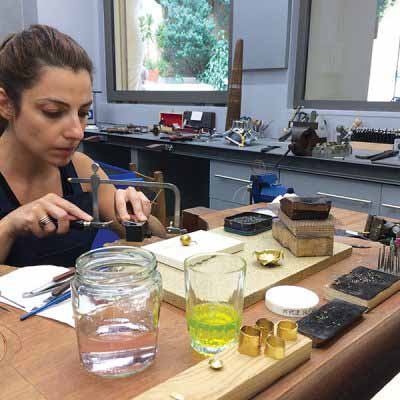 View Gallery
The museum was founded in 1993 and stands proudly among the three Jewelry Museums in the world. Its permanent collection includes over 4000 pieces of jewelry and micro sculptures from over 50 collections designed by the museum's founder, Ilias Lalaounis, between 1940 and 2000. The permanent collection is enriched with donations including jewelry and decorative arts from around the world. It is located close to the Acropolis Museum, in a house-a previous residence of the founder, where in part of it was the workshop of the firm. The alterations of the space were designed by Bernard Zehrfuss (1908-1996) and the architectural plan was refined and carried out by the Architect, Vassilis Gregoriadis. The Museum is managed successfully and with great devotion by the daughter of the founder, Mrs. Ioanna Lalaounis, an historian and Museologist.
When did you start to work with the Museum?
Having experience in museums abroad, in January 1993 I started the museological study and the organization for the renovation and architecture of our museum. Initially, we functioned as a museum of jewelry and then as a museum of decorative arts, as well because apart from jewelry, we have also made decorative art exhibitions with pocket watches, murano and many other objects in the category of decorative arts.
What are your plans and goals?
Now we are working the "Artist resident program" with the donation of the Stavros Niarchos Foundation. It is an original program, that takes place in fully renovated workshops and gives the capability to young artists to work on the spot, in a public space. It may sound similar to what American universities did for artists who didn't have their own workshop. As we can see, it also began to work in museums for fine arts. For the Spring / Summer period, we are preparing exhibitions for contemporary fine jewelry with new and acclaimed artists to be held on May 23rd. Also, this summer we will start the "Summer School" mainly for university students with the history of western jewelry. Two weeks with classical archeology until modern times and a tour at the museums of Athens and Greek Athenian workshops.
Greeks have a great tradition in the art of goldsmithing from Antiquity and Byzantine times until today. Do we keep up a good reputation in the international market?
We can see successful Greek jewelry houses and designers abroad. At this point, I distinguish between the commercial and the artistic visual arts. Some people get confused in Greece and perceive as "design" what they do by themselves. Artwork means "concept", not only that we produce something ourselves. The customer needs to know what he is buying and as an historian I can explain the difference.
You have stated in the past that your jewelry has a soul. What do you mean by that?
It means that each jewel has a history, it has an inspiration … it is something I can identify and see what it symbolizes even today.